Change Open App Icon in NOKIA N97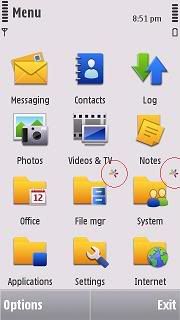 It wasn't easy as the menu kept closing and wouldn't open until you remove the gridroot.mif file from C:/resource/apps.
The gridroot.mif is the file that holds the icon for the open apps in the menu and is stored inZ:/resource/apps, however we do NOT need to use it with my new mod.
Found a way to do it without the use of a c2z patch and without using the gridroot.mif file, also the menu stays open and even if you reboot the menu still opens without removing any files.
http://www.mediafire.com/?ifgddnz2zqj
[/quote]